Affiliates

E3 Reveals A New Sonic Game! Sonic Free Riders!
Mon Jun 14 2010, 16:10 by EGG1
Thats right! Theres another Sonic game coming out! Heres the story:

I was watching E3 Pre-Coverage on YouTube, and I was watching them talk about XBOX 360 Kinect. At the end of the preview, they showed a screen of planned video games coming out for kinect when it hits …[/img(456px,351px):786e][/img(500px,205px):786e]



[ Full reading ]
Comments: 8
Sonic's 19th Birthday Today!
Wed Jun 23 2010, 18:50 by EGG1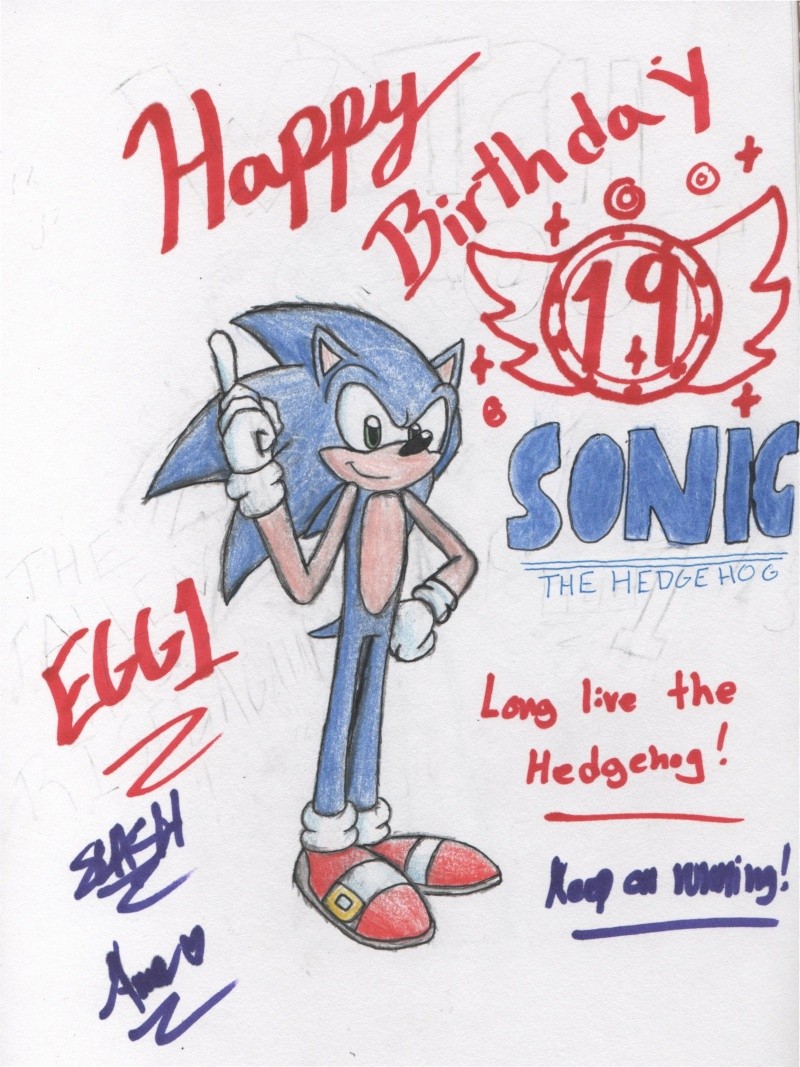 Yep! Today is the 19th anniversary of Sonic the Hedgehog's first introduction in 1991!

I'm sorry for not having a video up on my YouTube channel, but my computer is still being a pain.

Anyways, I still had this picture that I drew to release, which I signed along with Slash and Ana.

If you would like to have your signature on the picture, …[/img(606px,812px):31a8]



[ Full reading ]
Comments: 5
SEGA's Sonic Birthday Contest!
Wed Jun 23 2010, 21:52 by EGG1




Everyone's favourite blue hedgehog with attitude is turning 19, and we'd like you to help us celebrate! Take part and you could win the ultimate birthday gift – a free trip for you and a friend to Tokyo, Japan, to visit SEGA, meet the Sonic Team, and get some exclusive …

[ Full reading ]
Comments: 0
No Way! A FOURTH SONIC GAME???
Sun Jun 20 2010, 17:44 by EGG1
Yep. Your not dreaming. Theres another Sonic game that has been VERY subtly announced by SEGA for the new Nintendo 3DS. Check out this list of games that will be comming out for the 3DS, now, look under SEGA: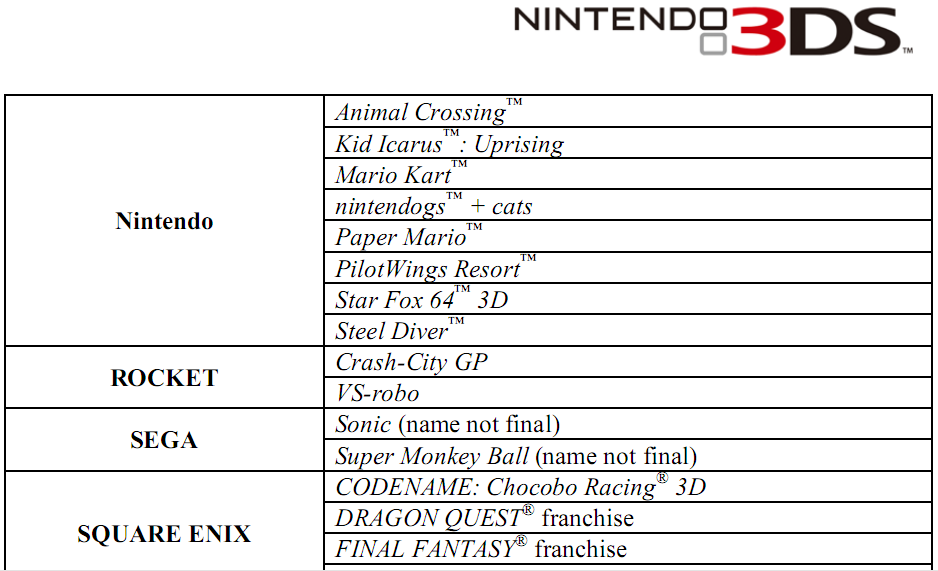 However, the game appears so untouched or so un-worked on that not even a title has been announced. But we now can be …[/img(798px,428px):a42f]



[ Full reading ]
Comments: 3
SEGA at E3! SEGA Going To Speak Out About Sonic 4, Colors, and Free Riders! Already Released New Sonic Colors Trailer!
Tue Jun 15 2010, 15:58 by EGG1
Thats right! SEGA is gonna talk about all their upcomming Sonic games and more at E3, which is happening right now! They have already released another Sonic Colors trailer (but they havent talked about it on E3 yet)! Here it is!



Make sure to watch E3, happening right now! Catch it on G4! Or on the E3 Spotlight Channel on YouTube with live feed onto your …



[ Full reading ]
Comments: 10
Sonic Convention in the US?
Fri Jun 18 2010, 11:13 by EGG1
T-Bird said the following on TSS:

"Now either I'm very slow off the bat (in which case this probably isn't news for you), but it looks like the US are getting a Sonic Convention…for a second time: apparently the

DFW Hedgehog Show and SoniCon

is now in it's second year. The event is being held in Plano, Texas in …[/img(400px,200px):0c51]



[ Full reading ]
Comments: 0
Sonic Colors Annoucment! :D
Thu May 27 2010, 01:07 by EGG1



Sonic Colors, entitled Sonic Colours outside of America, is an upcoming game for the Nintendo Wii console and Nintendo DS. It was first announced on May 26, 2010 in a press release by Sega for Italy, and included a teaser trailer.

Sonic Colors is a high speed action-adventure in which Sonic races through theme park-inspired worlds to rescue a colorful …



[ Full reading ]
Comments: 32
2010 SoS Location Picked
Sun Jun 06 2010, 20:00 by EGG1
Comments: 4
Statistics
We have 14 registered users
The newest registered user is chrzave

Our users have posted a total of 835 messages in 78 subjects

Who is online?
In total there is 1 user online :: 0 Registered, 0 Hidden and 1 Guest

None

Most users ever online was 11 on Mon Jul 01 2013, 00:25